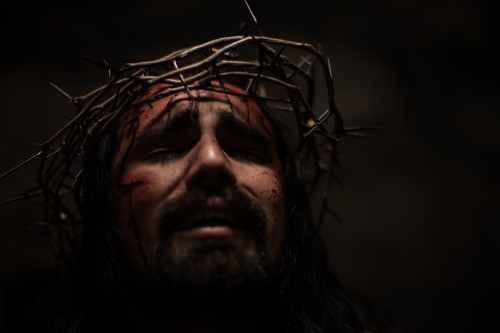 A verse that grips me every time I read it is a text that refers to "the days" of Jesus in "His flesh," and focuses on those moments when "He suffered" so tremendously for us (Heb. 5:7-9). The scene portrayed in the following words may be that of the Garden of Gethsemane (Mark 14:33-36), or while He was hanging on the cross (Mark 15:33-37), or it may be an expression that is intended to encapsulate the entirety of His final hours. Focus your mind on Jesus and slowly meditate on each of these words from Hebrews 5:7 (divided here into independent thoughts):
He offered up prayers and supplications. With vehement cries and tears. To Him who was able to save Him from death. And was heard. Because of His godly fear.
Jesus died for us. Jesus suffered physically for us. But this text takes us to another level. Jesus was torn up emotionally by what was happening to Him! And He endured all of that for us! This sure makes our responsibility to "obey Him" (5:9) something for which I should be eager and about which I should never complain!