When someone goes looking for a job, they understand the difference (and so does the employer) between a full-time job and a part-time job. The difference not only involves the hours that are spent working, but it also has to do with the energies, the dedication, the long-term commitment and the heart that goes into the work.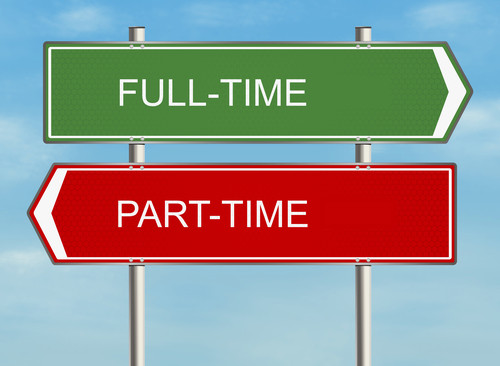 The same applies to other parts of one's life. Some people are full-time football fans. Some people are full-time fishermen or full-time golfers. These folks have full-time jobs, but their minds and energies are focused just as much (if not more) toward these personal endeavors.
What about being Christian? Are you a full-time Christian or a part-time Christian? Is it one of those things that you do "when you have time"? Is it limited to those "convenient times"? When Jesus returns, will He identify you as a career man, a football fan, a golfer, a political expert, or as a readily identifiable, full-time Christian? Where is your mind and energy focused?