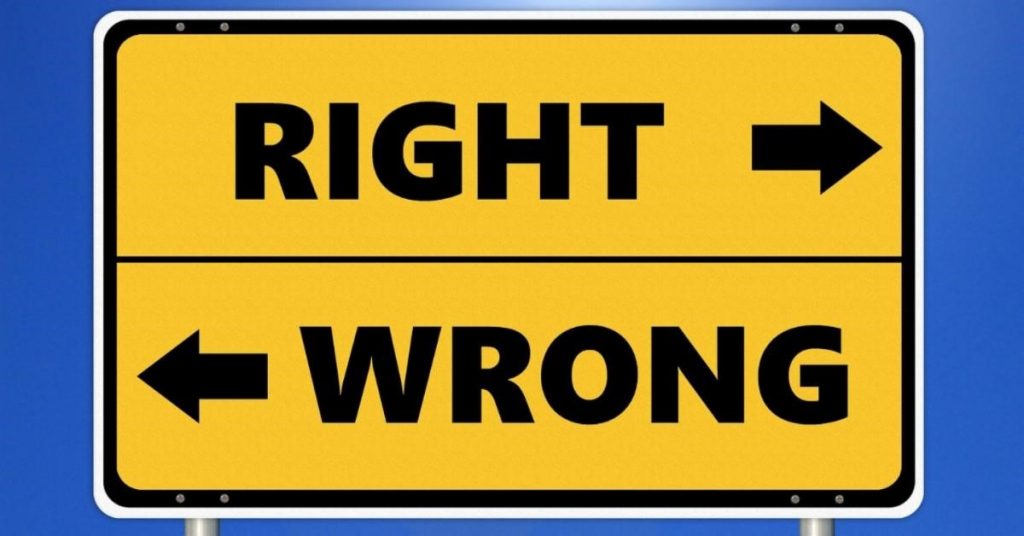 There is a difference between right and wrong. The world, under the influence of the evil one, may try to convince you otherwise, but the God who made us defines right and wrong, and He puts within us the sense of right and wrong. Although children do not have "knowledge of good and evil" (Deut. 1:39), as they mature, they grow to both know it and distinguish it.
When Jesus came, He was determined to "fulfill all righteousness" (Matt. 3:15). Whatever was "right," He was going to do it, even when His good friend (John) didn't think He really needed to do at least one "right" thing. Some folks today (maybe even friends or family) may not think that "a certain right thing" is all that big of a deal, but if God does, then it should be a big deal to you.
Doing right is not always easy. But, it puts you in good company—with Jesus and His faithful followers. And, most importantly, it should be a constant reminder to you that only "the RIGHTeous" will enter into "eternal life" (Matt 25:46). It is always right to do right! Always!