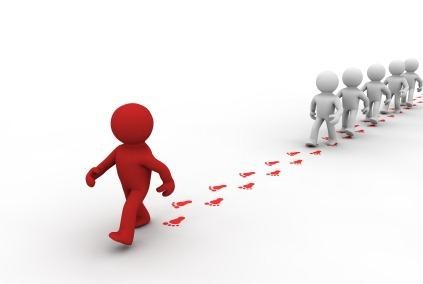 Of course, we know that we need to be a good example around everyone, but sometimes we may be tempted to think, "Well, they don't even realize this particular thing is a right/wrong issue, so they won't know that I'm even setting a good example for them." Does that matter?
When it comes to remaining sexually pure before (and after) marriage, to being free from the influence of intoxicants, to maintaining a pure tongue rather than a profane one, to being honest in all of our words and actions, the world does not understand that and many do not even realize "that's a thing." So we may be tempted to back off, fit in and not "make it a thing."
The Bible repeatedly teaches us to "let your light so shine before men" (Matt. 5:16), "having your conduct honorable among the Gentiles" (1 Pet. 2:11), "in all things showing yourself to be a pattern of good works" (Tit. 2:7), and to "be an example…in word, in conduct, in love, in spirit, in faith, in purity" (1 Tim. 4:12). This is our responsibility all of the time, not just when folks might be expecting it. How else will they too long to "glorify God" (Matt. 5:16; 1 Pet. 2:12)?