Hurricane Dorian devasted the northern islands of the Bahamas.
On September 1, 2019, Hurricane Dorian struck the Abaco Islands as a Category 5 hurricane.  The brethren on Abaco and Grand Bahama Islands were severely impacted with major destruction of property and homes and church buildings.  For some families, there was total loss of everything.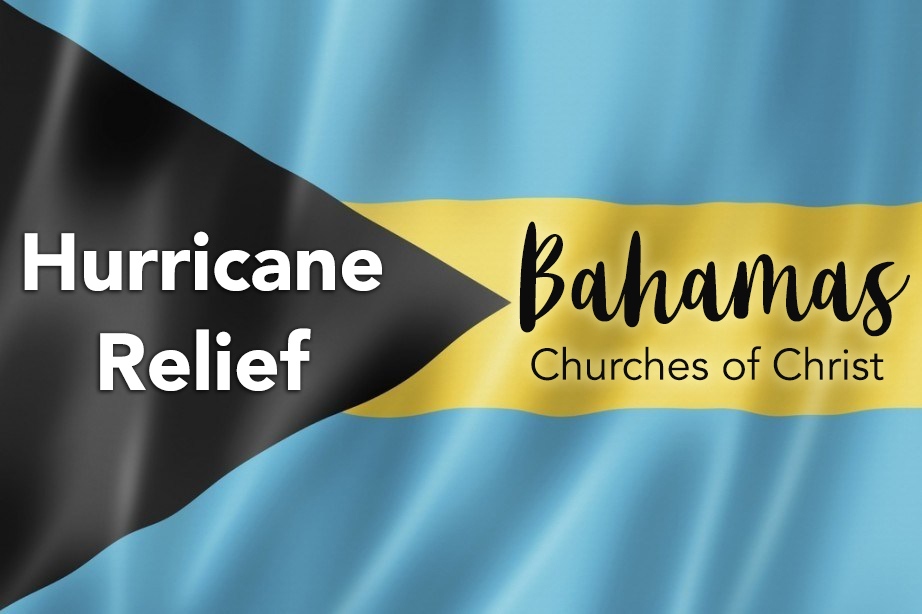 The Palm Beach Lakes congregation immediately jumped into action to assist the two congregations on Abaco and the two congregations on Grand Bahama.  With the close relationship that we have established over the years with brethren in all four congregations and with our close proximity to the islands and the port sending over supplies, the Lord placed us in a perfect position to help.
Churches, brethren and friends from around the United States began sending funds to Palm Beach Lakes, which totaled more than one million dollars.  Within about six months, we were able to help the brethren in Grand Bahama to get back on their feet.  But the brethren in Abaco, who were totally decimated, are still rebuilding, even to this day.
There are some reports below from the early efforts that we were able to make.  Our deacon spearheading this effort, Jeff Leslie, has posted some more recent updates on the work in Marsh Harbour (https://www.facebook.com/jeff.leslie.921). 
Please continue to keep these brethren in your prayers.
If you would like to help with financial donations, there are two ways to do so.
You can make a donation online.
Your donation may be sent directly to the church using our PO Box:
PALM BEACH LAKES CHURCH OF CHRIST
P.O. Box 33688
Palm Beach Gardens, FL 33420
Please write, "BAHAMAS RELIEF," on the memo line.
Bahamas Relief Report #1 – September 13, 2019
Bahamas Relief Report #2 – September 20, 2019
Bahamas Relief Report #3 – September 27, 2019
Bahamas Relief Report #4 – October 4, 2019
Bahamas Relief Report #5 – October 11, 2019
Bahamas Relief Report #6 – October 18, 2019
Bahamas Relief Report #7 – October 25, 2019
Bahamas Relief Report #8 – November 1, 2019
Bahamas Relief Report #9 – November 15, 2019
Bahamas Relief Report #10 – December 19, 2019