Hurricane Dorian devasted the northern islands of the Bahamas.
The brethren on Abaco Island and Grand Bahama Island were severely impacted with major destruction of property and homes and church buildings. For some families, there was total loss of everything.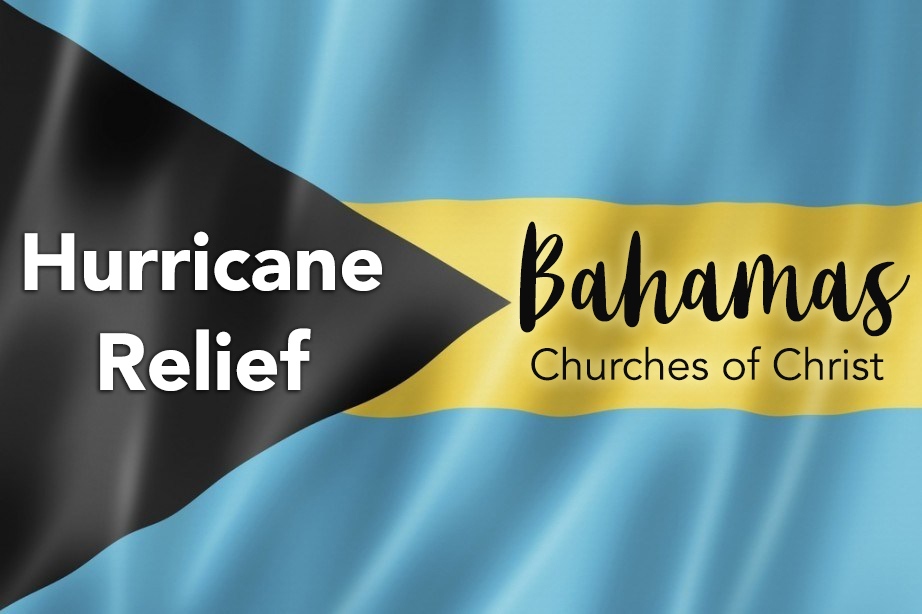 There are two congregations on each of those islands and Palm Beach Lakes is closely associated with each of them. On Abaco, there is a congregation in Marsh Harbour and in Casuarina. On Grand Bahama, there is a congregation in Freeport and in Eight Mile Rock. We have been in touch with brethren in each of these four congregations and have committed immediate assistance to them of specific supplies and financial aid.
If you would like to help with financial donations, we will make every effort to ensure that the funds we receive will be used entirely for relief efforts for the brethren and the residents of their communities. We are not asking for supplies right now, because their specific needs will change over the following days and it will be easier for us to respond to those particular requests quickly, rather than wait for various supplies to be shipped to us. One of the members of the church in Freeport owns an Import/Export company that we can use for shipping crates of supplies directly from South Florida to the brethren for their needs.
Palm Beach Lakes has opened a bank account specifically for the Bahamas Hurricane Relief. If you would like to help with financial donations, there are two ways to do so.
You can make a donation online.
Your donation may be sent directly to the church using our PO Box:
PALM BEACH LAKES CHURCH OF CHRIST
P.O. Box 33688
Palm Beach Gardens, FL 33420
Please write, "BAHAMAS RELIEF," on the memo line.
Most of all, keep our brethren in your prayers as they recover from this devastating event.
For more information about the relief efforts, see our weekly reports below or follow our "PBL Bahamas Hurricane Relief" Facebook page.
Bahamas Relief Report #1 – September 13, 2019
Bahamas Relief Report #2 – September 20, 2019
Bahamas Relief Report #3 – September 27, 2019
Bahamas Relief Report #4 – October 4, 2019
Bahamas Relief Report #5 – October 11, 2019
Bahamas Relief Report #6 – October 18, 2019
Bahamas Relief Report #7 – October 25, 2019
Bahamas Relief Report #8 – November 1, 2019
Bahamas Relief Report #9 – November 15, 2019
Bahamas Relief Report #10 – December 19, 2019